Evansville toy and game store robbed, police search for suspects | Indiana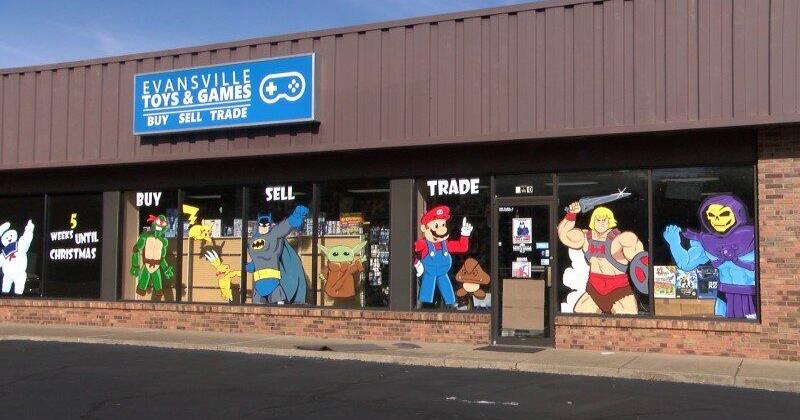 After losing nearly everything in an arson attack in May, an Evansville business now faces another hurdle.
According to police, Evansville Toys & Games at 3810 E. Morgan Ave. was robbed overnight from Monday to Tuesday.
Authorities say an unknown suspect broke into the glass door of the business, allowing them to get inside and steal several items from the display cases.
The company said video game systems, certain games and Pokémon cards were most of the items stolen in the break-in.
Before moving to Morgan Avenue, Evansville Toys & Games was originally based in the Diamond Flea Market, but that was before the flea market was destroyed by arson.
44News spoke to Evansville Toys & Games owner Daniel Barritt, who says it's just another bump in the road.
"Things like this are a hindrance. It's a tough thing to do, but we're not going to let that stop us," Barritt said. "We're going to keep coming back and trying to make as many people happy as possible. I know I say this often, but that's the most important thing right now – bringing people joy."
According to the police, objects with an estimated value of several thousand dollars were stolen during the burglary. The store is expected to reopen on Wednesday.